Step-by-step recipes to grow your business.
Our step-by-step recipes

help everyone apply leading industry techniques and tools to optimise, grow, and even disrupt your own business.

It's not e-learning, it's e-doing.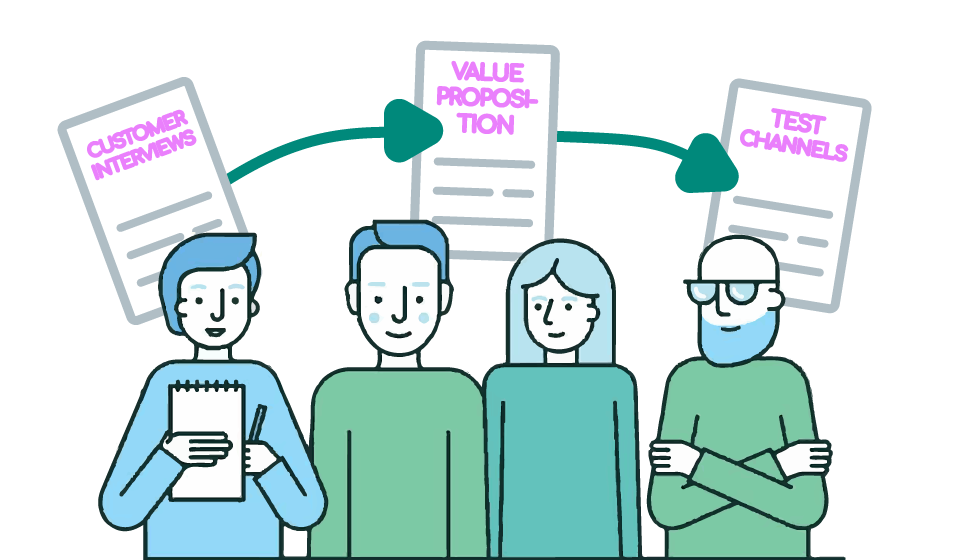 Innovation processes and tools for company-wide programs, and also your everyday challenges
outthebox gives you innovation recipes (plus all the ingredients!) that you can use for those big company initiatives like idea accelerators, down to the everyday challenges like re-igniting your product messaging, understanding your customers, or finding opportunity from your customer research.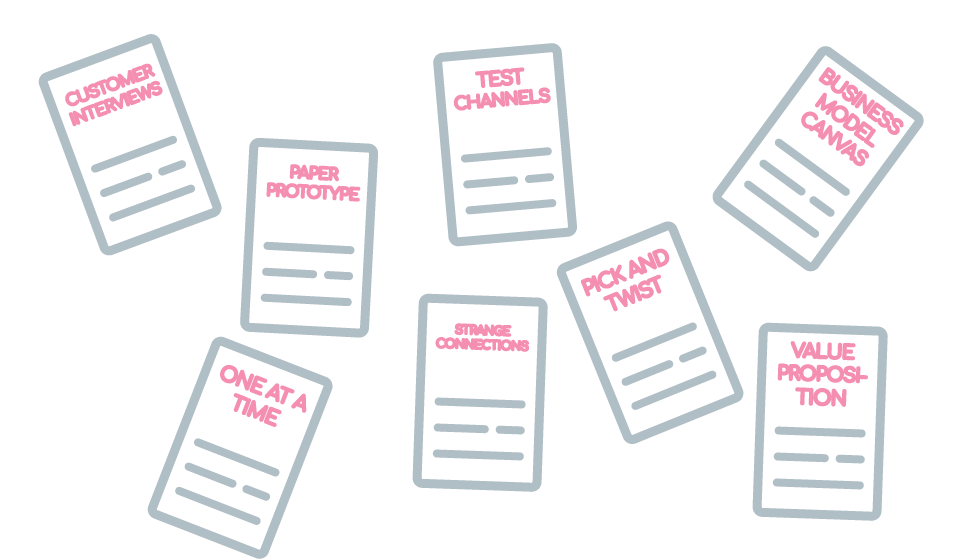 Tools and techniques that work Straight outthebox!
We turn concepts and theories into tools and techniques you can start using immediately - they simply work straight outthebox! We take you step by step through what needs to be done, with clear instructions that anyone and everyone can understand.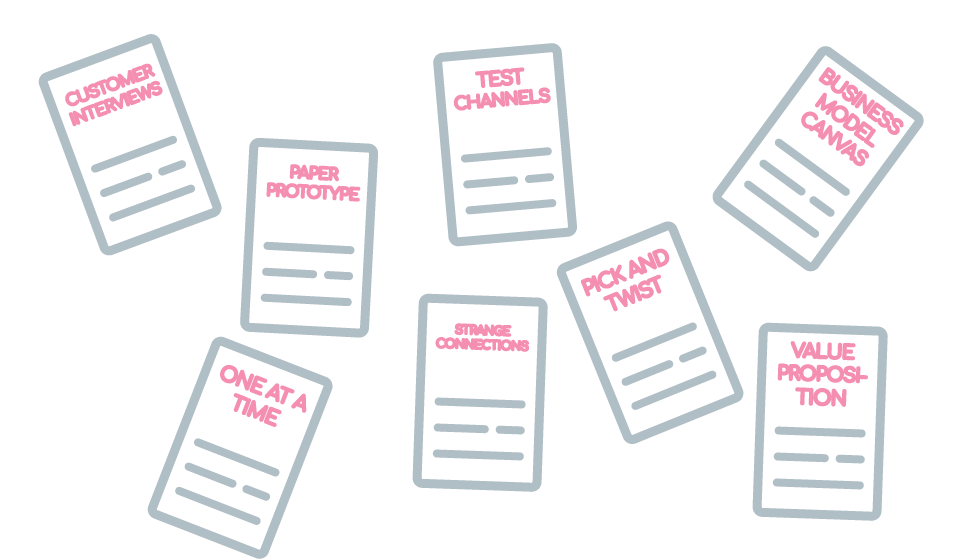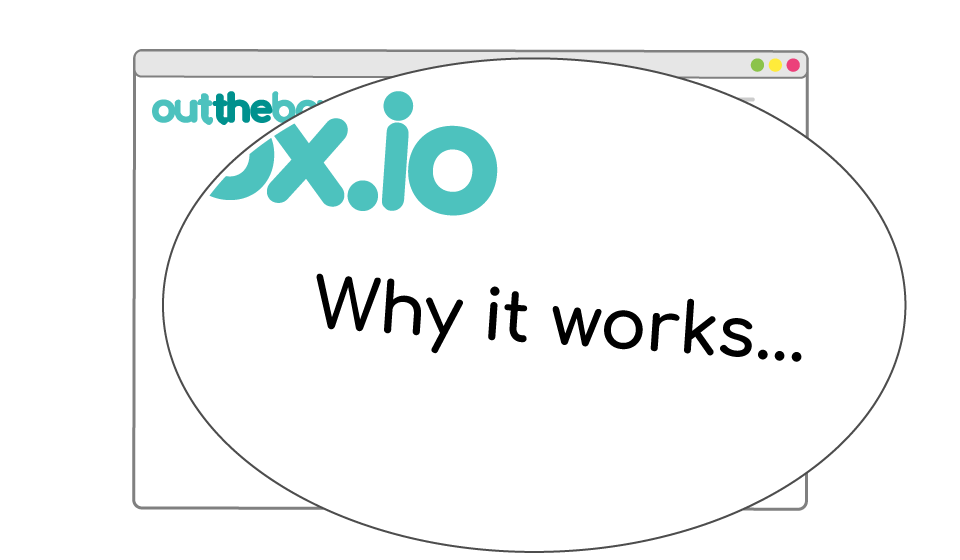 Learn about the process and tools as you use them
Our recipes and tools are structured so you can just dive in and start doing. Each tool comes with a clear explanation about why and how it works, and there are some explainer videos to help too! Build your knowledge and skills to become an innovation superstar!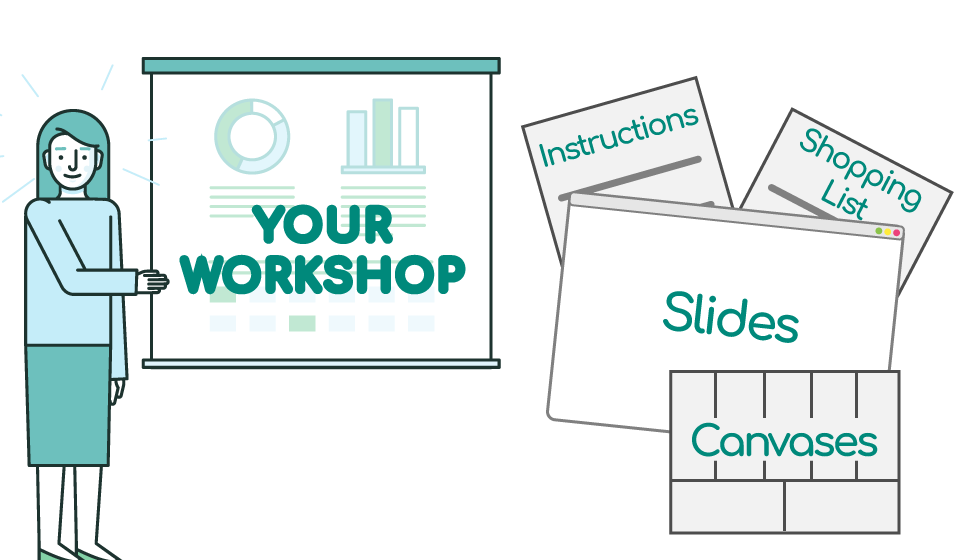 We even help you design and run amazing ideation workshops
Collaborative workshops are the best way to generating great new customer centric ideas. However, they're tough to both design and run, so we've done the hard work for you. Our smart agenda designer tailors the perfect ideation session for your timings and goals, providing you with a detailed agenda (including lunches and breaks!) and the slides, scripts and worksheets you need on the day.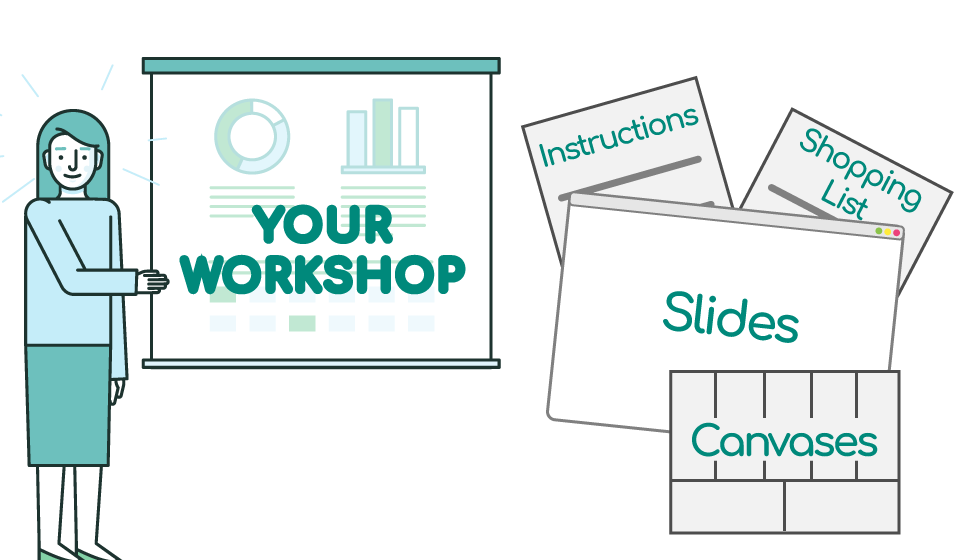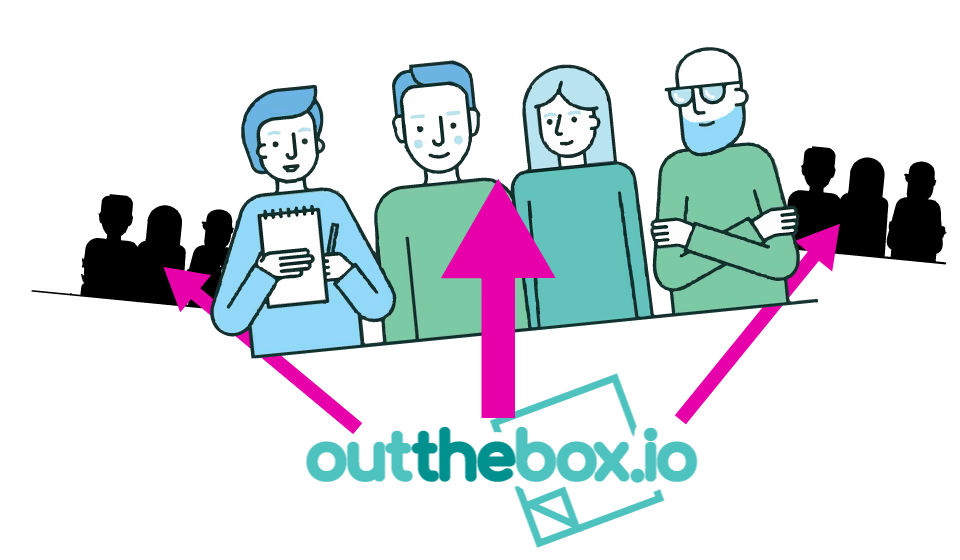 Deploy a repeatable innovation process across your organisation
Get enterprise access to outthebox and enable your teams to engage in idea generation initiatives, or internal idea accelerators to increase your chances of finding future growth. Using methodologies including Design Thinking and Lean Startup, you can give all your teams access to recipes and tools that embed a repeatable and reliable process at scale.
Try outthebox.io for free
Take a look and then decide. Sign up for your 7-Day free trial now!
7-Day Free Trial
(No credit card required)
Embed the latest innovation methods
Our tools can be used by anyone, even with no experience. We have a set of recipes or 'plays' that show how to use combinations of tools to solve all of your innovation challenges, using a combination of the best known innovation methods.
Drive collaboration and creativity
Collaboration drives innovation, and workshops are where collaboration and creativity happens. It's where ideas are born and shaped, and team culture is made. All too often they are poorly run since they are tough to get right. That's why outthebox.io provides you with everything you need for anyone to run successful collaborative workshops.
Stop talking about it...do it!
There is loads out there written about innovation tools and techniques, but it's hard to put them into practice without experience. outthebox.io provides you with step by step recipes, so you can start doing and stop thinking.
Scalable, repeatable, and always there
There are of course ways you can try to embed innovation through training or bringing in external help. They are fantastic, but only reach a small portion of any company. outthebox.io's tools require no training or previous experience, opening innovation to everyone.
Culture Shifting
outthebox.io gets people working in new ways, and shifts people towards a customer centric and evidence driven approach to new business ideas. It gets people quickly using proven methodologies like Design Thinking (to create great ideas), and helps them rapidly validate ideas with customers and build a business quickly using Lean Startup.
Embed skills that deliver future growth
With outthebox.io, you're giving your teams a tool to dramatically improve customer centricity, generate innovative ideas, and launch them as businesses, creating value for the future of your business.
Recipes - how do I use them?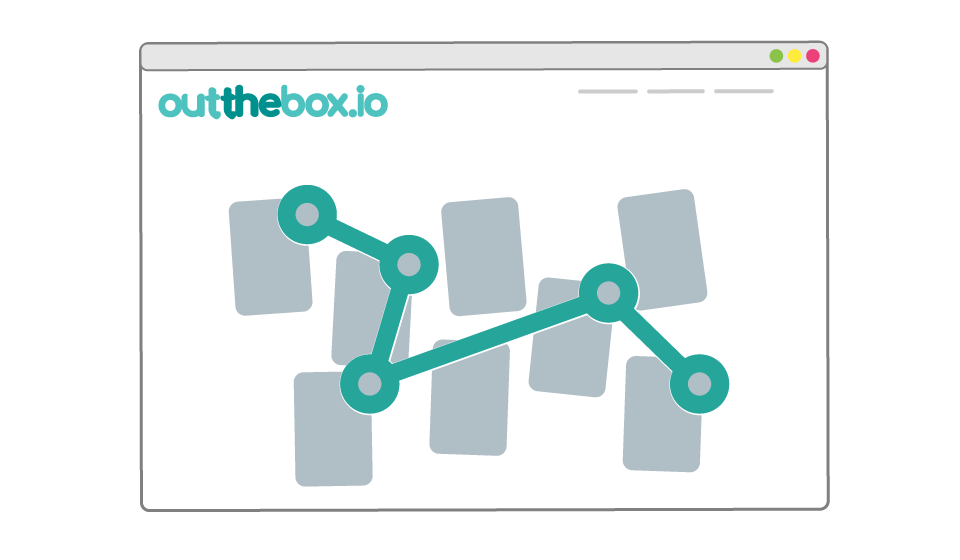 Browse our recipes and find one that most closely describes your situation
The recipes are created in a way that they can be applied to many business challenges. Browse the collection and choose the one that most closely describes your situation.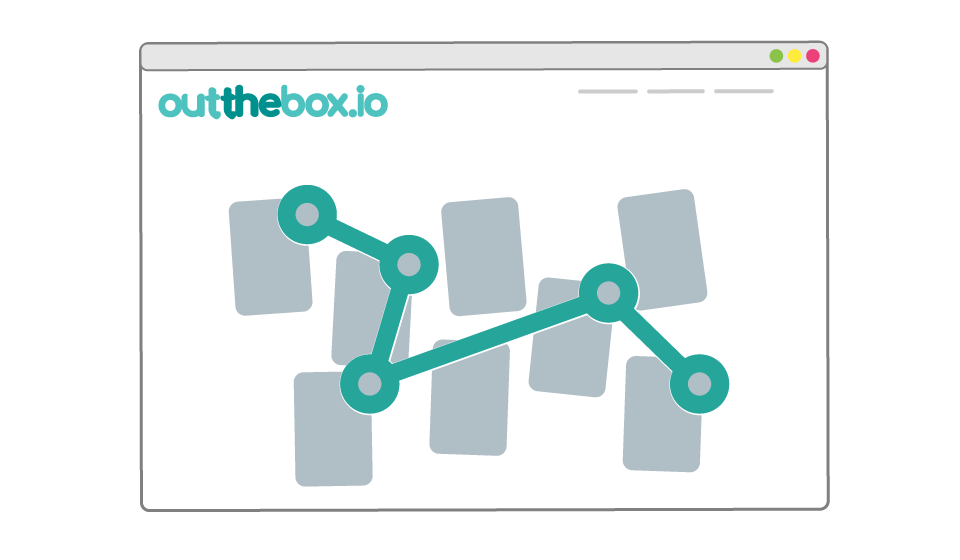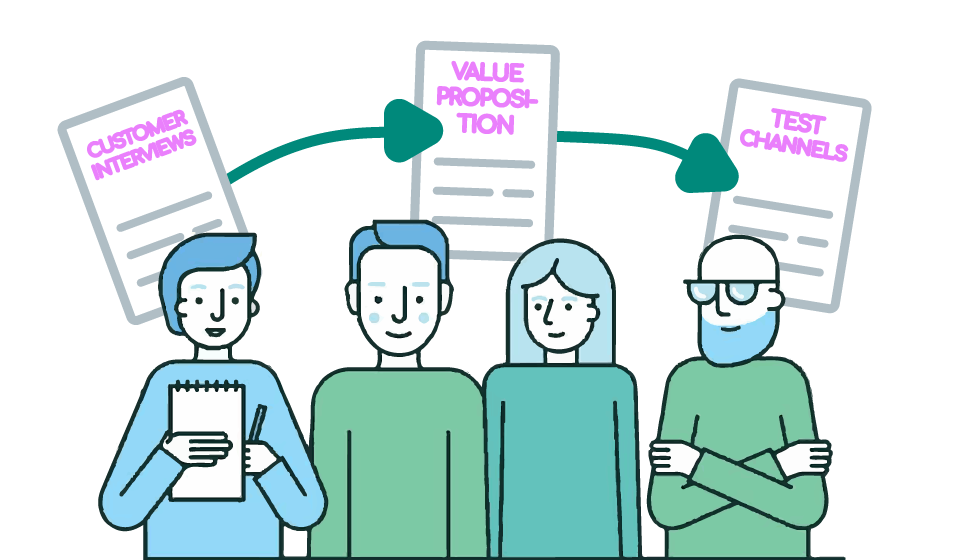 Just follow the steps! The recipes lead you through each tool in sequence
All you need to do is follow the steps. Each step gets you to use specific tools, and gives you everything you need to pull a group of people together and start doing something. Each tool is an activity which is short and manageable, so you won't ever get lost.
Workshop Designer - how does it work?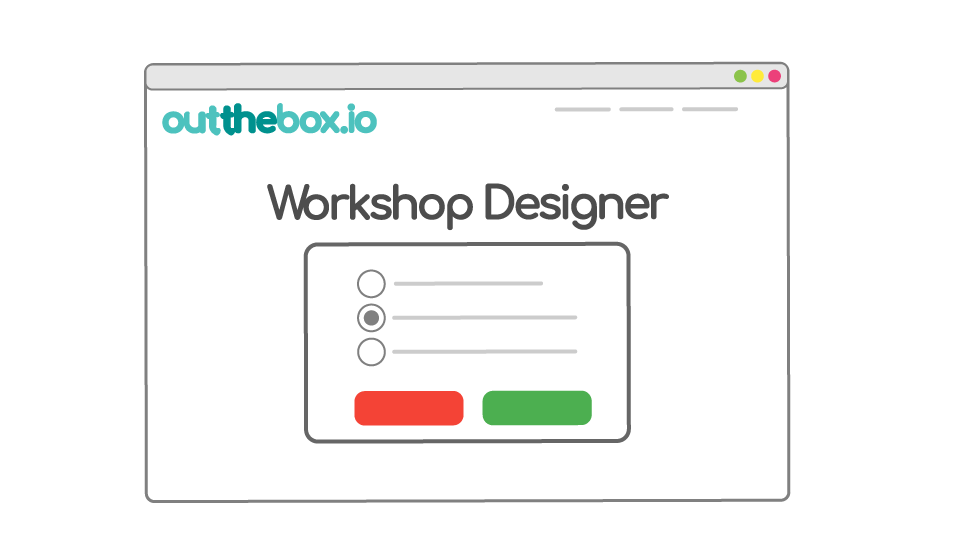 Simply set your timings and requirements, and let outthebox.io do the rest for you
All you need to do is set the start time and duration for your workshop, how many people are coming, how long you want lunch and breaks to last, and set your workshop goals. The workshop design tool then creates your tailored agenda, instructions and slide deck.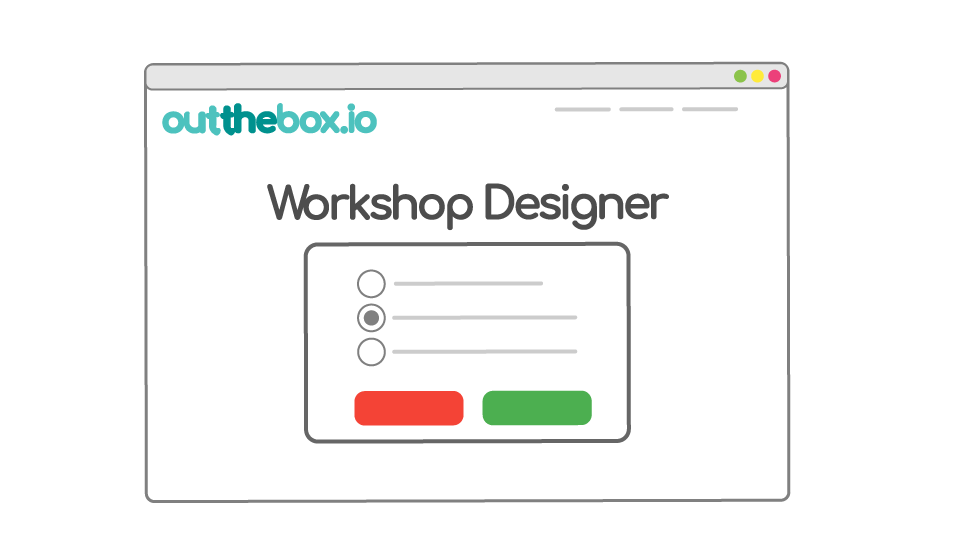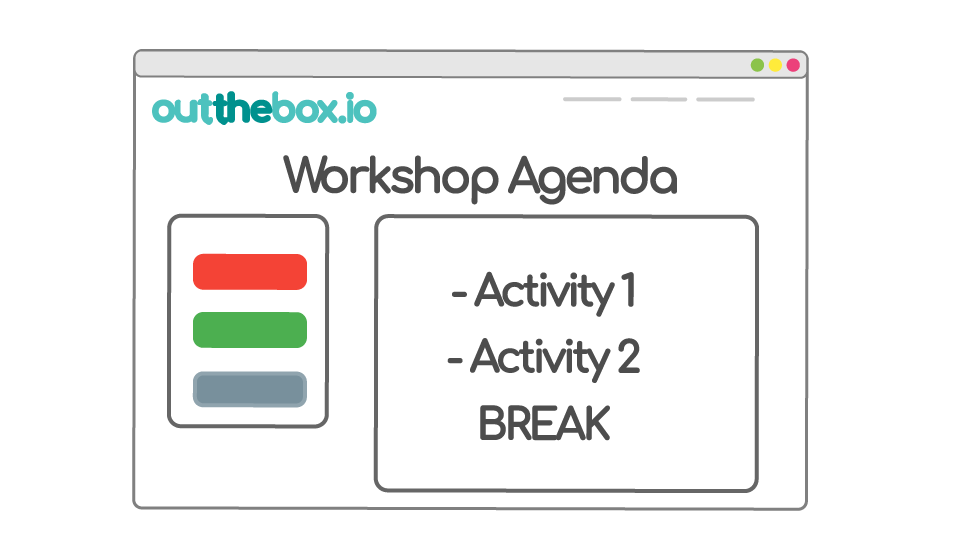 Everything for your workshop in one place
After you design your workshop (or go back and view one you've saved), you can view your detailed workshop agenda with activities, breaks and lunch built in. You'll find links to your tailored instructions, and also the supporting materials you'll need to print to use in the workshop. You'll also see your shopping list, and a suggested email message to send your attendees. Finally, the link to your presentation for the day (internet connection required).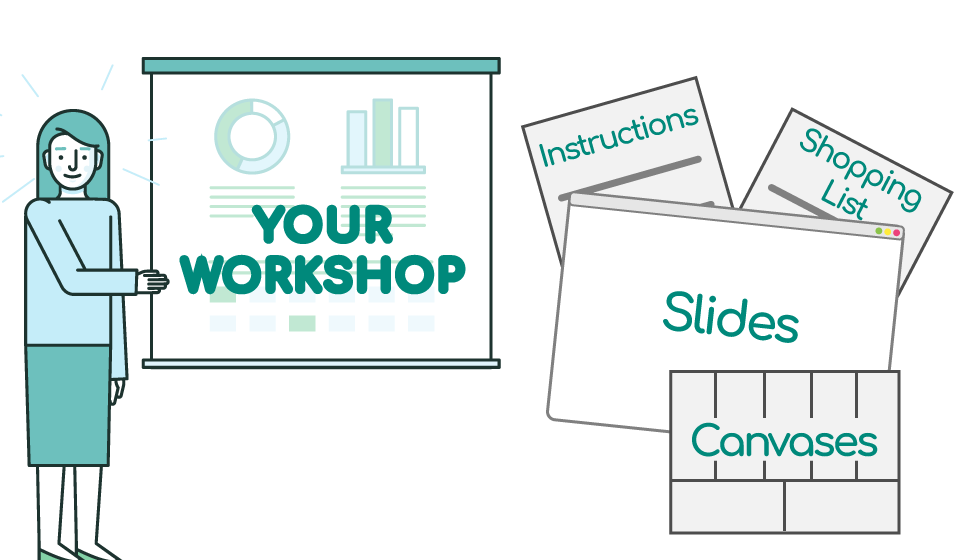 The day of the workshop!
Simply find your saved workshop agenda, then fire up the slides through your browser. Make sure you don't forget to print the materials. Then simply follow the instructions, which even come with a script to prompt what you should say.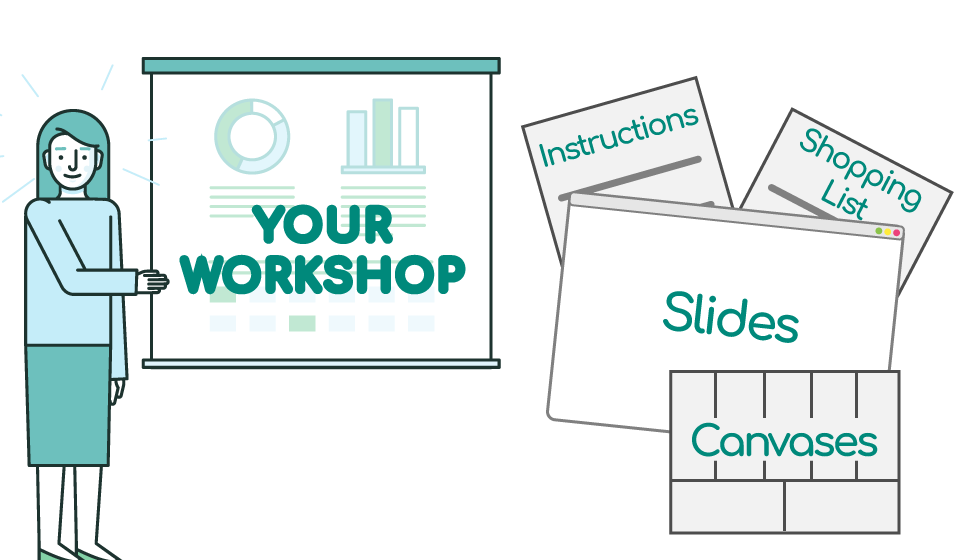 Try outthebox.io for free
Take a look and then decide. Sign up for your 7-Day free trial now!
7-Day Free Trial
(No credit card required)